Sale!
AUD
BeamArabia Arabic IPTV Box V3 – SALE ON NOW!
FREE SHIPPING AUSTRALIA WIDE
+2 Years FREE Activation
+ 400+ Arabic Channels including PREMIUM Content
OSN Movies, beIN Movies, beIN Sports 1-15, ART, LBC etc
NO BUFFERING! Never miss another Game.
+ OTA Firmware/Software Updates
+ Automatic Channel Updates
+ FREE Air Mouse (similar to Nintendo Wii remote, wave your hand to control the screen – for easy navigation for Quran, Movies, & TV Series)
+ Freezeless Technology
+ Easy setup, just connect the box to the internet via WiFi or Ethernet to start streaming. (We will activate your device once purchased).
+ 12 Months Warranty
+ 30 Days Money Back Guarantee
+ English VoD, stream the latest Movies and TV Series
+ Quran on TV
+ Online Support
Description
Please Note: The device comes with TWO YEARS FREE Subscription. 
After your 2 year free subscription is finished, you will need to recharge to continue to watch Live Arabic IPTV.
(You can still watch on-demand Movies, TV series & Quran without subscription).
The current recharge price is only $84.50 per year as a promotional offer (regular price is $99 per year). All prices are in AUD (Australian Dollars).
This cheap price makes the BeamARABIA Arabic IPTV Box very affordable. The small cost after 2  years is to simply cover the costs to maintain our servers to allow us to continue to provide you the best viewing experience at a fraction of our competitors price.
To see the latest recharge price, please click here.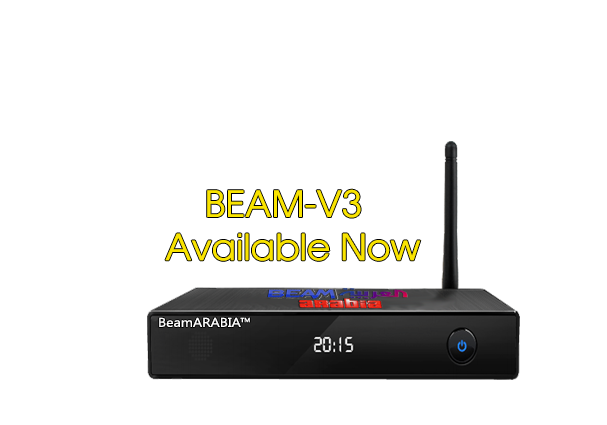 BEAM-V3 Model Box is now available in all our online store and across our dealers/re-sellers.

This box has many improvements to the older versions – we have developed this box from the ground up to provide our customers with the best experience possible.

Our older boxes were generic android boxes – the BeamV3 however is specially designed by us, for you.

Here are some of the great new features and improvements:

1) Metal box – high quality hardware

2) Lightning WiFi – we are now using a Broadcomm Dual Band 5G WiFi chip – the new model features dual band 5GhZ / 2.4GhZ WiFi – the distance of WiFi has greatly improved, and the WiFi speed is much greater than ever before

3) OTA Firmware Updates – the new box receives automatic updates to the firmware (the same like your mobile phone gets new software updates – so does the new BeamARABIA Box). We send updates whenever needed, and they are always available for you to download easily

4) Better Remote Control & accessories – we have invested in a much higher quality remote control for the beamarabia box, it works from a greater distance

5) BeamARABIA Media Center – now provides arabic movies, arabic mosalsalat, english movies & english tv series, aussie catchup TV. The media center also receives updates

6) Better YouTube – youtube on the new BeamARABIA box is now designed for TV's – its easier to use

7) BeamARABIA App store – we now have our own 'app store' on the box – we use this app store to provide you with apps that we think you will enjoy – plus updates to existing apps if ever required

8) Hassle-Free- If you ever have a problem with the box, or you lost some apps, you dont need to worry. You can simply perform a 'factory reset' which will bring the original media content back, and you will never lose any data. If you reset the new beamarabia box, you will never lose any apps or IPTV.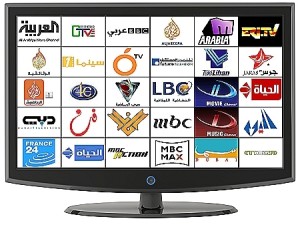 BeamArabia Arabic IPTV Box. Specifically designed by us to provide the Arabic community with the absolute best IPTV & Streaming package. Not available anywhere else!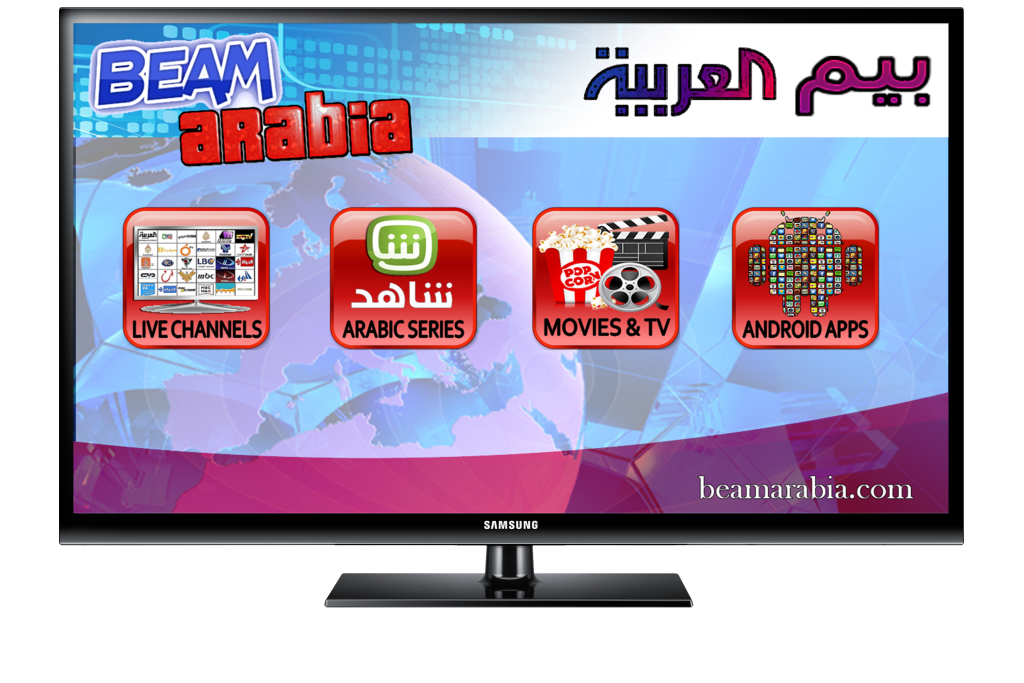 Over 400+ Arabic Channels using UFCC & Freeze-less Technology. Unified Fast Channel Change (UFCC) allows the BeamArabia Arabic IPTV Box to operate like a standard TV. Change channels using the up and down buttons on the remote control, for simple and ease of use. This is especially convenient for the older generation who want something that is simple to use.
Bufferless Technology
The BeamArabia Arabic IPTV Box stands out from the crowd, with a bufferless viewing experience. BeamArabia uses multiple high speed servers to host and maintain the Arabic channels. This means that there will be little to no congestion while watching Arabic IPTV (no buffering). Many of our competitors use a single or shared servers, which is why you may have experienced buffering while watching IPTV in the past. Some suppliers offer "arabic iptv box free for ever – one time payment". Please be mindful of these suppliers, the channels will not be reliable!
How it works?
No satellite or dish required, the BeamArabia Arabic IPTV Box only requires an internet connection to operate. The BeamArabia Arabic IPTV Box can connect to the internet via WiFi or ethernet. Once connected to the internet, the box will automatically connect to our servers and provide you with access to all of the Arabic channels. (Login Authorization will be required and supplied once purchased). Watch all of your favourite Arabic channels, including; arabic drama channels, arabic news channels, arabic sports channels, arabic movie channels, arabic series channels, arabic religion channels (islamic and christian channels available), arabic kids channels, arabic music channels + so much more. The arabic box comes with 2 years FREE activation. After the 2 years are over, you will need to recharge for another 2 years in advance. (you will receive notification on your screen when there is 30 days remaining for your service). To see the latest recharge price, please click here.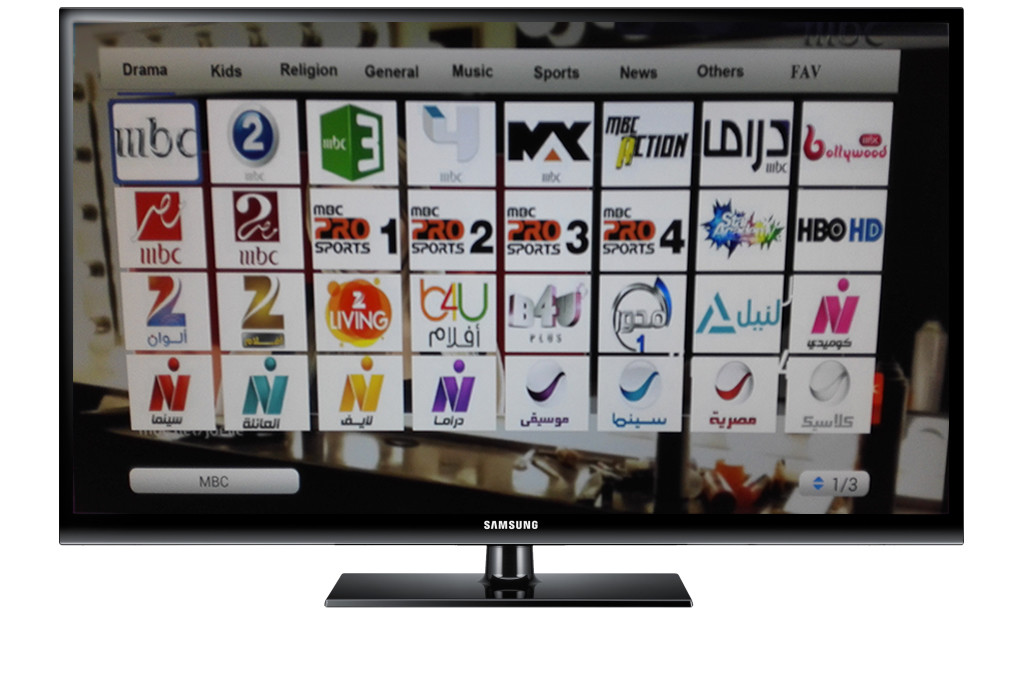 English VoD (On-Demand Movies & TV Series)
The BeamArabia Arabic IPTV Box also provides access to the latest English Movies & TV Series on-demand by using a third party application. Stream the latest english movies in the comfort of your home, as well as your favourite english TV Series, all on the BeamArabia Arabic IPTV Box.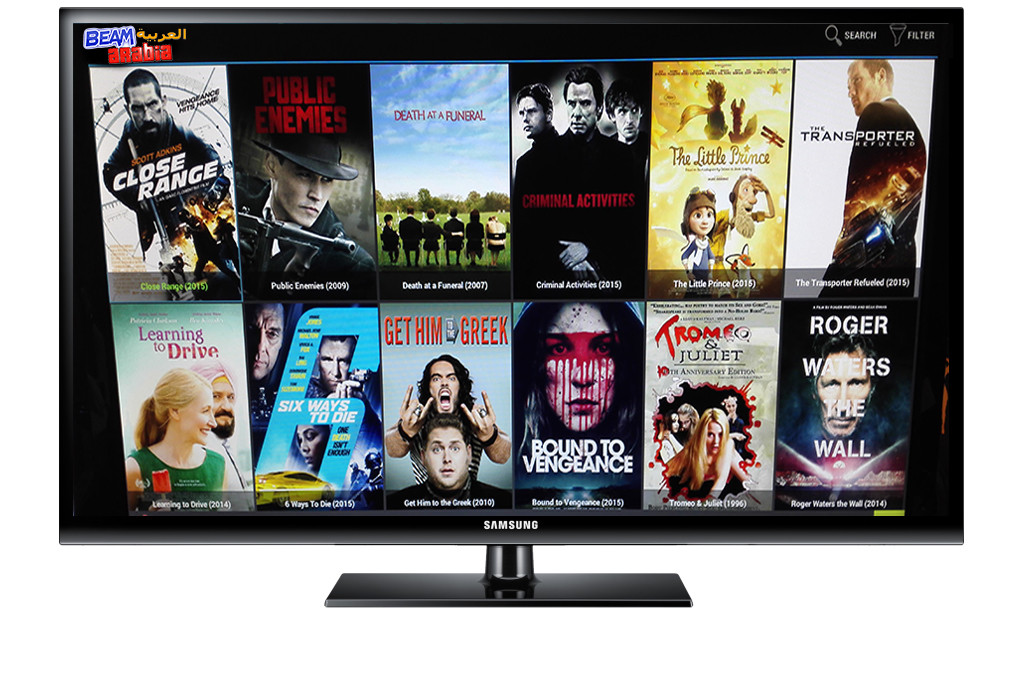 Quran القرآن الكريم ON YOUR TV.
The BeamARABIA Box has pre-installed Quran app which allows you to recite any & all Surah's directly on your TV (with different voices/translations available).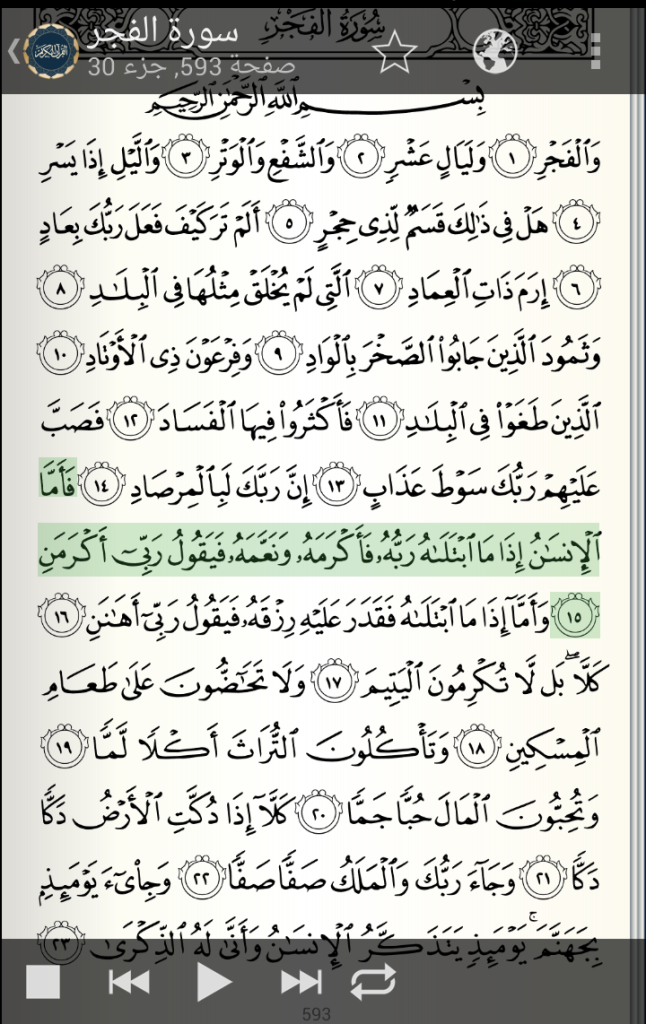 Quran Android provides the following features:
– Crystal clear Madani compliant images.
– Beautiful and smooth page transition effect.
– Landscape mode for even larger fonts and more comfortable image viewing.
– Bookmarking and tagging of an unlimited number of pages.
– Quran translations in many different languages (currently, Arabic Tafseer, English Sahih International Translation, French, German, Indonesian, Malay, Spanish, Turkish, Transliteration, and Urdu) with more coming soon.
– Search your favorite translation.
– Audio recitation (with verse highlighting) for 18 different reciters, with more coming soon insha'Allah.
Device Specifications:
OS
Android OS
Processor
Amlogic S805 Quad-core ARM Cortex-A5 up to 1.5GHz
GPU
Quad-core Mali-450MP GPU @ 600MHz
Internal Storage
8GB eMMC
Memory
1GB DDR3
Network
Ethernet: RJ45 10/100M
Support 802.11 a/b/g/n Dual Band Wi-Fi (2.4GHz/5.8GHz)
HDMI
HDMI 1.4a up to 1080P
USB host
4 High speed USB 2.0, support USB DISK and USB HDD
AV
Supports AV
Card reader
SD/SDHC/MMC cards
Support Media format
Avi/Rm/Rmvb/Ts/Vob/Mkv/Mov/ISO/wmv/asf/flv/dat/mpg/mpeg
Support Music format
MP3/WMA/AAC/WAV/OGG/DDP/HD/FLAC/APE
Support Photo Format
HD JPEG/BMP/GIF/PNG/TIFF
Power Supply
DC 5V/2A
Package contents
TV BOX Size
160*108*25mm
TV BOX Weight
322g
Package Size
228*170*70mm
Package Weight
0.85KG
Package Including
1 * BeamARABIA TV Box, 1 * Power Supply, 1 * IR remote control, 1 * HDMI Cable, 1 * AV/RCA Cable, 1 * User Manual  (+ Limited time Promotion, 1x AIR MOUSE Remote)