So you are looking for the Best Arabic IPTV Box to buy in Australia, New Zealand, Canada or the UK ?
First, let me tell you a little about us…
BeamARABIA has grown to become Australia's most trusted and reputable Arabic TV Box supplier. Our sales are channeled through 'word of mouth' – Our company started in 2014 and has since grown with many retailers and stockists across Australia.
The reasons for this are simple:
we provide an honest and reliable service,
our channels do not buffer – even if you have a slow internet connection,
you can watch the widest range of Arabic TV channels, including premium IPTV channels such as OSN Movies, beIN Movies, beIN Sports 1-15, LBC, MBC etc,
other sellers advertise 1000's of channels but only 30% of them work, and those that do, buffer – this is not the case with BeamARABIA – everything we advertise works, with no buffering,
other sellers advertise 'arabic tv channels free for life, no fees, no monthly pay', but after 6 months or 1 year the channels disappear and the seller is nowhere to be seen, and you cannot recharge the box you bought from china or ebay – this is not the case with BeamARABIA,
other sellers pretend that they are giving you 'arabic tv box free for life, no fees', but after 1 year or 2 years you cannot watch the channels anymore. This is a true story and we did have one Lebanese lady come to our office with another company's arabic box (we wont mention the name) and she said "i bought the box for $450 and he didnt tell me i have to pay. Why do i have to pay, i am using my internet to watch the channels". This is not the case with BeamARABIA. We are upfront about our recharge fees and make it very clear on the product page to ensure that we make you aware prior to purchasing – also, all of our re-sellers are required to inform the customer about the subscription terms before making the sale – and the reason for the subscription fee is to maintain the service and channels,
other sellers boxes have cheap flimsy remotes that are a nightmare to use, and the power supply keeps buzzing with the international adapter – this is not the case with the BeamARABIA box, we use high quality remotes and proper Australian power supplies,
if there is ever a problem with the server we are very fast to take action,
we use high speed servers so you will not be interrupted in the middle of a beIN sports match,
we have customers who have switched over to us from ZaapTV, ATN, Waynak TV & TVArabia for various reasons and have boasted our better quality channels service to friends and family, 
we provide a real warranty service, 
if a box is faulty within the warranty period we swap it over for the latest model free of charge
if a box is faulty after the warranty period we provide a 'swap over' service where you can get the latest box for half price
we have online technical and customer support which are always available to help you with any problems
our box has been specifically designed by us, and has had software developed on it by us to provide you with a better experience and a wider range of content
Now Let me tell you a little more about the BeamARABIA V3 Arabic HD TV Box…
This box has many improvements compared to our older V1 & V2 models, aswell as competitor's devices.
We have developed this box from the ground up to provide our customers with the best experience possible.
Our older boxes were generic android boxes – Yes, we're not going to lie – as are 99.9% of all 'Arabic TV Box' retailers and box sellers. The BeamARABIA V3 however is specially designed by us, for you.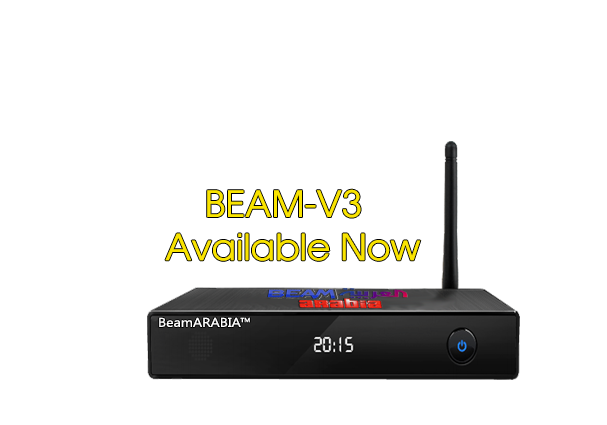 Here are some of the great new features and improvements which makes it stand out:
1) Metal box – high quality hardware
2) Lightning WiFi – we are now using a Broadcomm Dual Band 5G WiFi chip – the new model features dual band 5GhZ / 2.4GhZ WiFi – the distance of WiFi has greatly improved, and the WiFi speed is much greater than ever before – this can make a HUGE difference on channel quality and sometimes a low quality WiFi chip can be the cause of buffering or channels freezing
3) OTA Firmware Updates – the new box receives automatic updates to the firmware (the same like your mobile phone gets new software updates – so does the new BeamARABIA Box). We send updates whenever needed, and they are always available for you to download easily
4) Better Remote Control & accessories – we have invested in a much higher quality remote control for the beamarabia box, it works from a greater distance and has extra functionalities
5) BeamARABIA Media Center – now provides arabic movies, arabic mosalsalat, english movies & english tv series, aussie catchup TV. The media center also receives ongoing OTA updates
6) Better YouTube – youtube on the new BeamARABIA box is now designed for TV's – its easier to use, navigate, and provides a better quality picture/resolution
7) BeamARABIA App store – we now have our own 'app store' on the box – we use this app store to provide you with apps that we think you will enjoy – plus updates to existing apps if ever required
8) Hassle-Free- If you ever have a problem with the box, or you lost some apps, you dont need to worry. You can simply perform a 'factory reset' which will bring the original media content back, and you will never lose any data. If you reset the new beamarabia box, you will never lose any apps or IPTV.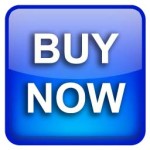 What are you waiting for? Make the Switch to BeamARABIA today –
Stop wasting your money on cheap Arabic boxes from eBay, Gumtree or China
We often get asked questions like "why is the BeamARABIA box more expensive", or comments like "there's an arabic box on gumtree for $190" – the answer is simple: you get what you pay for!
So if you are looking for the BEST Arabic TV box, arabic iptv channels with no monthly fees, arabic channels box with no buffering, lebanese channels, iraqi channels, syrian channels, jordanian channels, egyptian channels, saudi channels, khaliji channels, palestinian channels, maroc channels, libya channels, arabic series and movies, ramadan mosalsalat streaming – then you have come to the right place 🙂